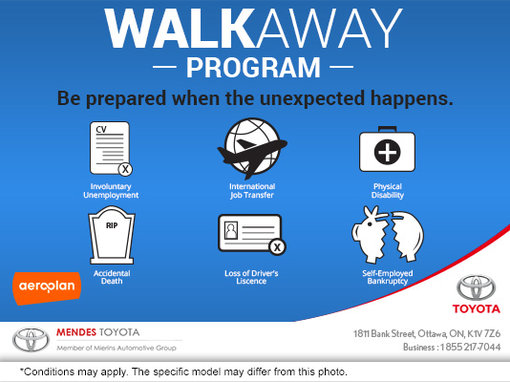 WALKAWAY Protection for Vehicle Financing
WALKAWAY offers smart, responsible, debt protection products that guard you against unexpected circumstances, which can make it difficult for you to make the payments on your vehicle's lease or loan. If something unforeseen happens to you – like experiencing a physical disability or losing your job – our unique products can eliminate your vehicle debt or make payments on your behalf.
Be prepared when the unexpected happens.
Contact Mendes Toyota for more information.